Company Profile
COMPANY INFORMATION
NICHINAO SHOKAI Co., Ltd. (NICHINAO) was established in 1908 by the great-grandfather of the current president. Since then, the company has continuously pursued collaborations with first-rate bicycle business and has also played an active role in developing the sport bicycle market in Japan.
We import 90% of our selling goods from Europe and America. During more than a century, we have collaborated with important brands such as Campagnolo, Deda Elementi, De Rosa, KASK, Reynolds, selleITALIA, Scope, Argon18, Michelin, Silca… Our company has always been working very closely with all these partners, developing an active and efficient sale promotion. There have always been strong ties of business relationship between NICHINAO and Western suppliers since the beginning of our history.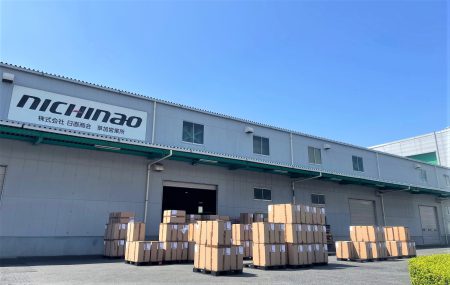 ・・・・・・・・・・・・・・・・・・・・・・・・・・・・・・・・・
•WHO WE ARE
With more than 100 years of history we are one of the oldest company in the Japanese cycling industry. Our deep knowledge of the market and products comes from years on the field and our continuous research of new trends. We are passionate about cycling and we are dedicated to providing the best experience on the bike.
Nichinao Shokai Co., Ltd. has been contributing to the enrichment of bicycle culture in Japan by providing free mechanic support at major races. In addition, we carry out active test ride campaign with our dealers throughout the country using our custom-built truck and cars.
・・・・・・・・・・・・・・・・・・・・・・・・・・・・・・・・・
•COMPANY MISSION
Nichinao Shokai mission is to promote and deliver carefully selected cycling brands to the Japanese market. We are based in the Tokyo area and we cover the whole Japanese territory with our network of internal sales representative working with the best cycling shops.
・・・・・・・・・・・・・・・・・・・・・・・・・・・・・・・・・
•LEADING PRODUCTS
Each of our brands embodies a leading product in its category. All unique for their history, R&D and performance, our partners are trend-setters in their field and represent the best choice for all the passionate riders.
・・・・・・・・・・・・・・・・・・・・・・・・・・・・・・・・・
•AFTER-SALES SUPPORT
We are proud to be praised as one of the most responsive and proactive companies by our dealers. Our daily communication with shops and final users is ensured by a specifically trained Customer Care office. We are fortunate enough to have made a work of our passion and, as professionals, we are dedicated to providing the highest level of support in order to exceed our customer's expectation.
・・・・・・・・・・・・・・・・・・・・・・・・・・・・・・・・・
•OUR ACTIVITIES
Below some of the main activities we organize or take part to.
・Athletes' support with company cars during amateur and semi-professional races
・Participation to the main cycling events and fairs on the whole Japanese territory
・Bimestrial online seminars for dealers, each focused on selected brands to update the shops constantly
・Test rides organized at the major cycling fairs and during special days in collaboration with dealers
・Company shows organized at least twice a year to show dealers the whole range of our products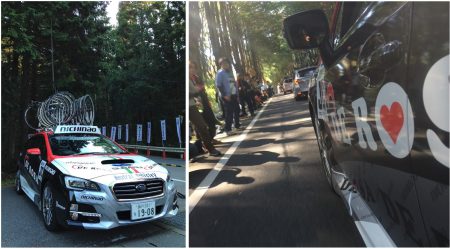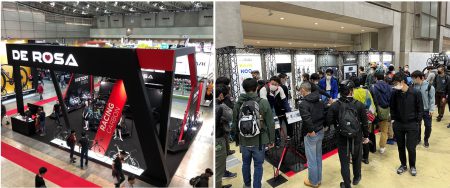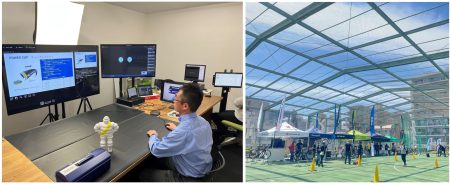 ・・・・・・・・・・・・・・・・・・・・・・・・・・・・・・・・・
OUR HISTORY
•1908 Company foundation
•1947 Foundation of Corporate (paid-up capital – JPY 1.8 mil.)
•1960 Capital increment – JPY 7 mil.
•1966 Start import of high-end sports bike parts
•1984 Awarded by MITI for contribution to acceleration of import
•1985 Won the Championship of All Japan Businessman
•1985 Cycle Racing Federation Won MITI's Award
•1986 Established logistics center in Koshigaya, Saitama
•1994 Capital increment – JPY 10 mil.
•2006 Japan Intercollegiate Cycling Federation: beginning of sponsorship and support activities
•2007 Expansion of logistics center
•2008 Implementation of new logistics and EC system
•2012 Relocation of logistics center to present address
•2020 Appointment of Chairman and new President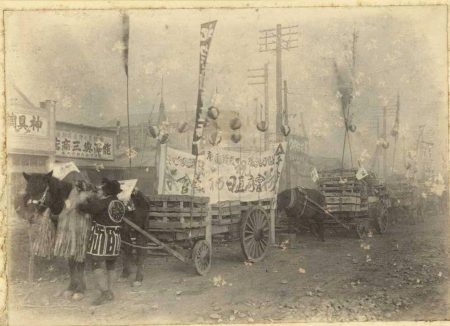 ・・・・・・・・・・・・・・・・・・・・・・・・・・・・・・・・・
COMPANY DETAILS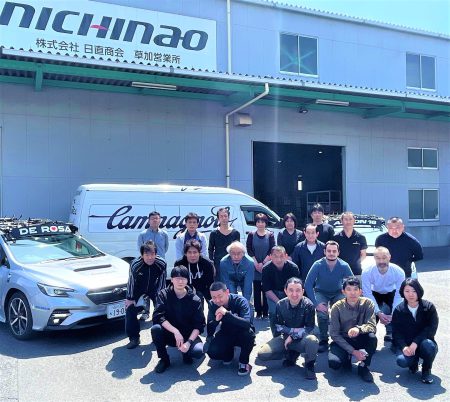 Nichinao Shokai Co.,Ltd
•Head Office 
6-14-9 Sotokanda, Chiyoda-ku,101-0021 Tokyo, JAPAN
•Logistics Center
221 Shinzencho, Soka, Saitama, JAPAN
TEL +81-48-953-9771

•Executives
Hachiro Hinata - Chairman
Ryosuke Hinata – President
・・・・・・・・・・・・・・・・・・・・・・・・・・・・・・・・・
Brands who are interested to know more about our business in Japan please contact us here.